February 28th, 2018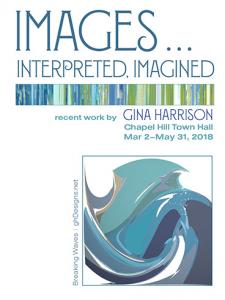 I'm excited to be a featured artist this year in the town of Chapel Hill's Juried Exhibition Series.

"Community Arts & Culture organizes the annual Juried Exhibitions Series each year for Chapel Hill Town Hall and The Chapel Hill Public Library to showcase artwork by established and emerging artists. A number of indoor exhibitions are organized throughout the year featuring a wide range of artistic media, including both two- and small three-dimensional artwork. Featured artists usually exhibit their work for two months in solo or two-person group shows. Artists are selected by a committee comprising members of the Chapel Hill Cultural Arts Commission and representatives from the Library and Town Hall."

My exhibit, IMAGES…INTERPRETED, IMAGINED begins this Friday March 2 and runs thru May 31 at the Chapel Hill Town Hall, 405 Martin Luther King Blvd.
The gallery space there is open Monday-Friday 8:30 to 5:00.

I'll be showing between 15 and 20 pieces, most abstracts.
October 18th, 2017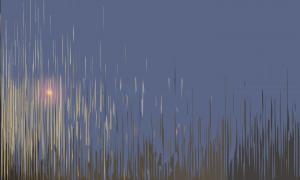 Sunset Across the Lake has been selected for inclusion in 311 Gallery's November Juried Show—Landscapes and Seascapes. The show runs November 2–25, 2017 at 311 Gallery, 311 Martin Street, Raleigh, NC. First Friday Opening Reception is scheduled for November 3, 2017 from 6 until 9 pm. Jurors for this show are Linda K. Eddins, Jim Hallenbeck, and Lori White.


311 Gallery is in the heart of the Downtown Raleigh's Warehouse District; rated in the top Ten Best Art Districts for cities by USA Today in 2014. The gallery houses 12 artists' studios, an exhibition gallery, and a gift shop. 311 Gallery is a member of the Downtown Raleigh Alliance and participates in Raleigh's Art Walk on the First Friday of every month with an Opening Reception every First Friday from 6-10 pm.